October 15th, 2006 by Larry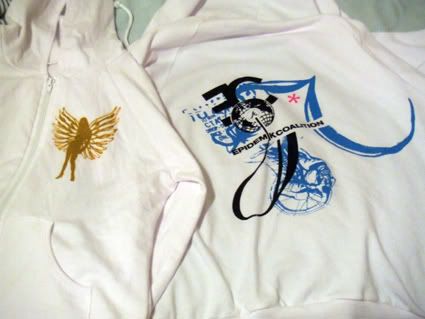 This zip hoody celebrates our 1st anniversary and it features a remix of the first Epidemik Coalition experimental poster. This hoody is extremely limited and not available for purchase. It will be distributed solely among close EC friends and family members who have helped us take our first steps towards success & to those who we'll pass the torch on to after we're long gone from Portfolio Center. Here's to the next year and the 2007 re-remix of this awesome graphic.
Thanks to the everyone who has taken part in the Coalition this past year,
-LL
See a close-up picture after the jump.