October 16th, 2006 by Larry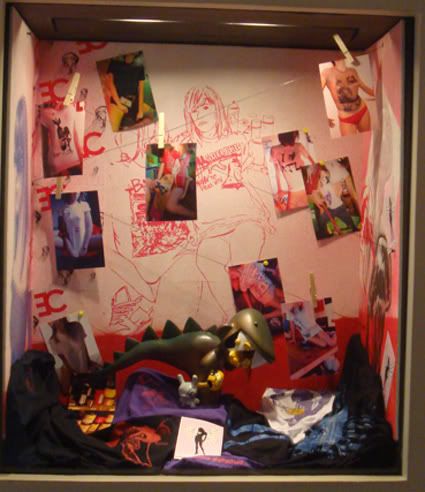 Here is a taste of what you'll see at the Museum of Design Atlanta (MODA) "To A T" exhibit featuring your boys. We designed this window space to resemble our guerilla studio, starring Munnysaurus Wrecks. Thanks to Dave "Night Ripper" McCanless for helping to lead the installation of our "mini studio" and for taking these teaser pics.
Come out on Thursday night to the opening reception from 6-9pm and come to the after party at The Globe. We'll put a map up tomorrow.
-LL
See detailed window pics after the jump.